About Cellini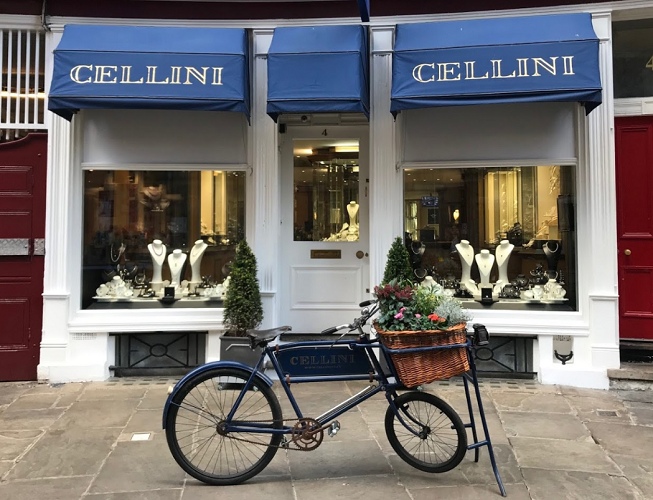 Cellini is an independent company of designers and makers of fine jewellery, self contained and complete with its own workshops. The company, founded in 1981 has successfully grown under the direction of the working directors, with an in-house team of designers, gemologists, watchmaker, diamond graders, goldsmiths, silversmiths, pearl stringers, specialist jewellery repairers, mounters, and diamond setters.

As a pearl specialist, the company still holds one of the largest selection of pearls in the UK, shipping pearls from fisheries around the world directly into its workshops, which are quickly strung on silk to individual designs and lengths.

Similarly, there are large stocks of exceptionally fine coloured stones and high quality loose diamonds selected by the company's gemstone buyers from sources around the world. Cellini has its own professional Diamond Graders, and specialises in sorting and selecting high grade diamonds, only using the finest in the D-G colours, and IF-Vs clarities for its designs. (Please see Diamond Grading)

Cellini designs, makes, and displays, over 8,000 designs, as well as making bespoke designs to client's specifications. Following traditional principles, the company trains all members of staff to the highest standards within its own in-house workshops. The company is a member of the National Association of Goldsmiths, and are Registered Valuers.

The high standards set have been recognised within the industry with Cellini being the finalist in the NAG (National Association of Goldsmiths) UK awards for the "Best UK Independent Retail Company" and the "Best UK Design & Display". The senior apprentice won the 2006 Edge national training awards as the Best Young Learner in the UK. The company won the Sunday Times Award for the "Best Customer Service" in Great Britain. One of the design team is a two times award winner at The Goldsmiths Craft & Design Awards.